On the 29th of September 2018, an art illumination came down on the city Chicago. Literally.
The Mart building is a 25 story art deco masterpiece built in 1930, with clean concrete lines that soar up majestically towards the sky. Once being the largest building in the world, it is not only beautiful in itself, but is a part of one of the most beautiful public spaces in America, the Chicago Riverwalk. 
Now, it is also a showplace. Its facade, bigger than two American football fields, became a permanent exhibition space for contemporary artists working in digital media. 
Exactly one week ago, on Saturday, Sept. 29th, during the EXPO ART WEEK, Mart became a canvas for the world's largest permanent digital art projection. The project is called "Art on theMART."
But wait a second.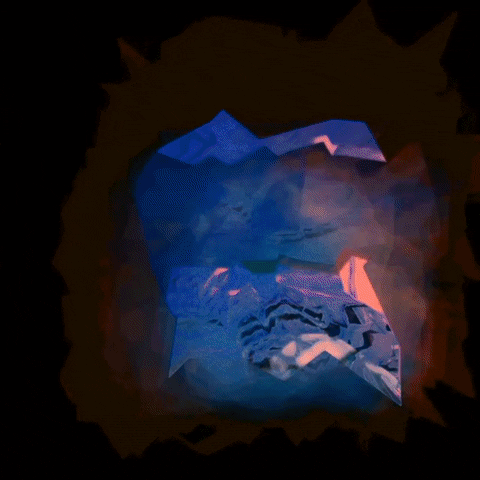 Before we start getting in depth, let's first agree on what digital art is.
Digital art, also called new media art, is based on using new technologies for creating or presenting works of art.  Artists use advanced technology, and often they work together with IT specialists. Digital art, as said in theartstory, encourages the audience to notice and mediate over the influences of the technological progress and inventions of the XXI century, such as the internet.
Art on theMART is a brainchild of the collaboration of an art critical board, directed by Cynthia Noble,  a team of engineers specialized in digital projection, and four American artists.
Remember those classroom projectors that the teacher could never make to work? Forget those. The world's largest permanent digital art projection required to build a weatherproofed projector-room that houses thirty-four Christie Digital Boxer 4K30 30,000 lumen projectors – to put it in other words, they are super cool and strong.
To display images on the Mart's bigger then two acres facade, Art on theMART uses Obscura Digital technology. This San Francisco based company combines the newest technologies with artistic tastes. Obscura Digital projected images on the buildings of the Guggenheim Museum, New York, and St Peter's Basicilc, Vatican.
If you are into the technical details, read more about it here.
…So, did it work out?
Yes.
The Chicago's mayor, Rahm Emanuel, said that
"Art on theMART is a visionary project that brings Chicago's legacy of public art and iconic architecture into the future."
He also claimed that almost 32,000 people came to see the moment when one of Chicago's most prominent buildings lit up.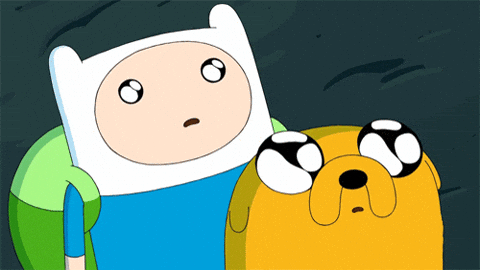 Did the crowd go wild? No.
Instead, just like children watching breathlessly the fireworks show at the Disneyland, the audience in Chicago was half awestruck, half enchanted by this monumental artwork.
It may be time when we think of great art cities to reach beyond just conventional museums and painting galleries. Digital technology is not only inventing new ways to look at art, but also to reinvent public spaces and to integrate city architecture with the art.
The executive director of Art on the MART, Cynthia Noble, said that
"If you consider what happened mid-century with the Picasso on Daley Plaza, the flamingo, Millennium Park with the Cloud Gate, known as the Bean, this is the next moment of iconic public art as a gift to the city." 
With Art on theMART, the art became a part of the cityscape, just as the cityscape became a part of art.
It gives Chicago those vibes. Or maybe it is just a reflection of them. 
https://www.instagram.com/p/BombWG8Hlni/?taken-by=artonthemart
Digital art enables artists to create more fluid and unpredictable art. Yet not only the artists create it, and Art on theMART is a very best example of this. The use of different technologies makes it possible to use data sets to create images, animations, and projections.
As stated on Art on theMART website,
"[…] a projection system that would allow theMART curatorial team to display images of their choice on the building, while ensuring that the final presentation is aesthetically engaging and beautiful. We created a flexible Content Management System that allows curators to upload any image, select from a number of effects and filters, and the platform will process the image and slowly artistically render / resolve it through those filters over the course of a customizable period of time — it's effectively a dynamic art generator."
Art on theMART is as a step forward into a new phase of art.
From an individual experience into a collective experience.
From standing under a museum's roof to being on a riverside.
From looking at static objects to seeing a projection of fluid images.
From being made by human only to being half made by artificial intelligence.
You can see Art on theMART five days a week, ten months a year, for thirty years from now. But where does the road, started by Art on theMART, is going to take us? I don't think any of us know. What I know, is that the next time I am in Chicago, I will go to see this digital masterpiece.
Will you? Let me know in the comments section below. 
the featured image and the last image are the courtesy of Carol Fox and Associates Public Relations, Art on theMART.  Thank you once again for the permission to use them in this blog post.